Instant access to your payroll data
Whether you work with an accountancy firm or a payroll provider, Humaans grants you instant access to the data you need at all times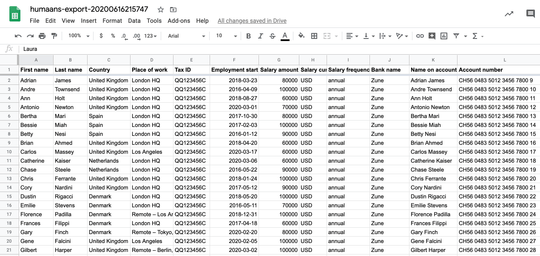 International banking details
Multiple currencies and frequencies
Instant data access
Export your payroll data in 2 clicks using our customisable template and share it with your accountant team or import it in any payroll system of choice supporting .csv.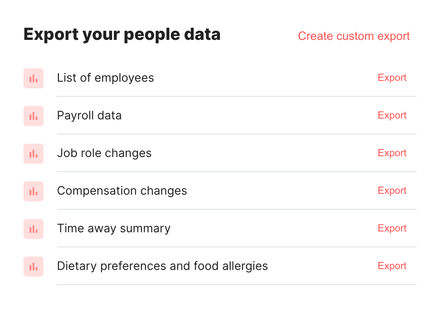 Full history
Access the full historical changes for compensations, roles and time off balances.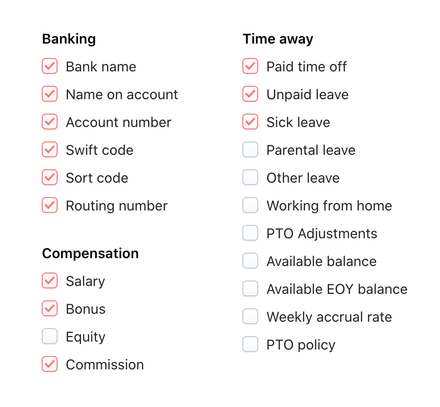 Your source of truth for employee data
Use the Humaans API to build custom payroll integrations with any system of choice to ensure data is in-sync at all times.
Learn more →