Your people data and insights accessible on any device, anywhere
Access your people wherever you are, when you need to, and enable your team to do the same – from mobile or tablet.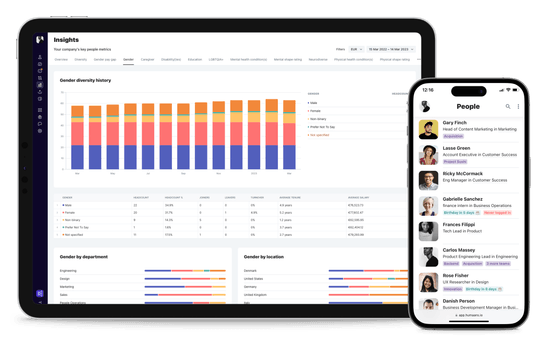 Book and approve time off
All the best that Humaans has to offer right in your pocket.
For Admins to tap in to people data when away from their desktop. For employees to familiarise with names and faces or log time away when on the go.
All your employees and managers need

All employee facing features available across any devices. From accessing people directory, to checking profiles and the org chart, to requesting and approving time away and managing tasks.

All your power users can benefit from

Tap into insights, reports, profile data, and configurations wherever you are.