Time & attendance tracking your staff will love to use
Whether you are tracking the hours employees work due to government regulations, analytics, or other reasons, Humaans enables you to stay on top of your requirements with built-in time tracking to help centralise all your data.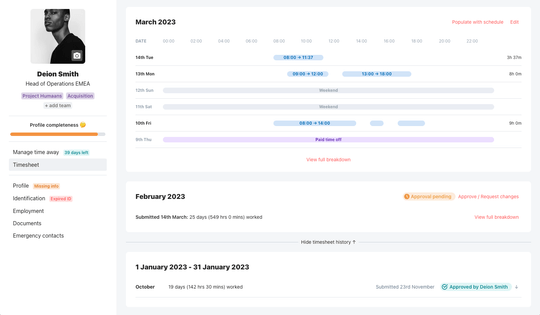 Flexibility to suit all working schedules
Understand your employees' schedules at a glance, or dive into detail.
Flexibility

Create a fixed working schedule, or clock in and out on an hourly basis.

Approvals

Straight-forward review and approval process.

Compliance

Ensure government regulations are met.